IISD would like to extend a warm thank you to the United Way and all involved with Operation S.O.S! The supplies you have provided for us are greatly appreciated! Extra thank you to Mr. Abram & Mr. Pete from our Maintenance Department for picking these up for us! #TeamWork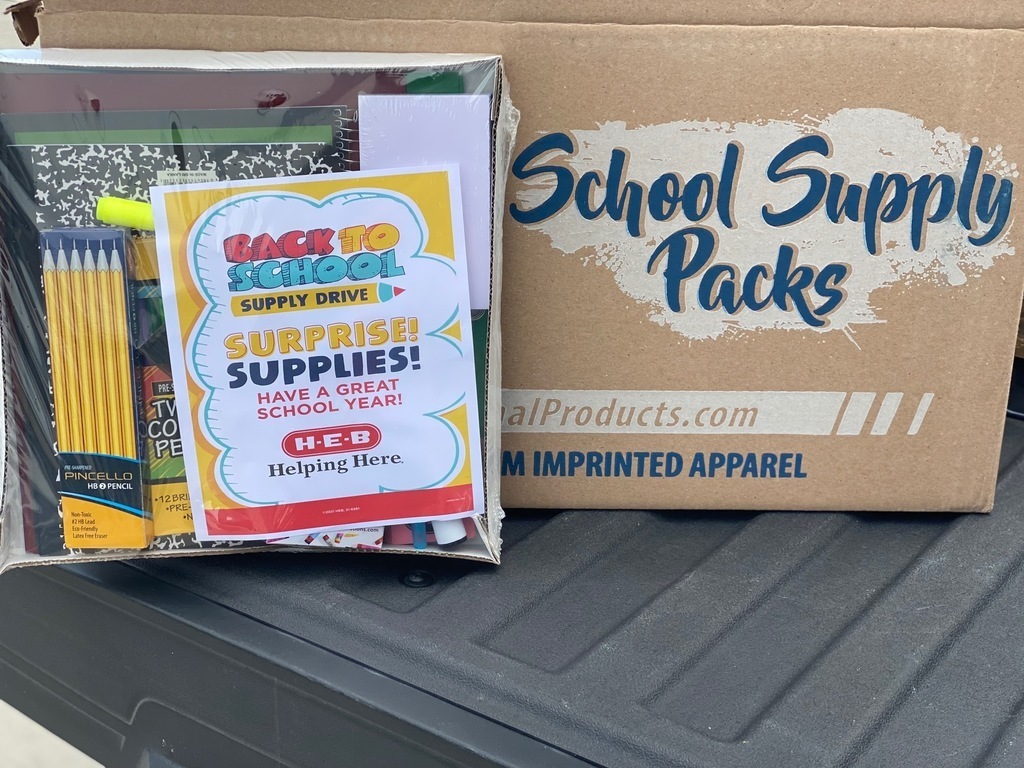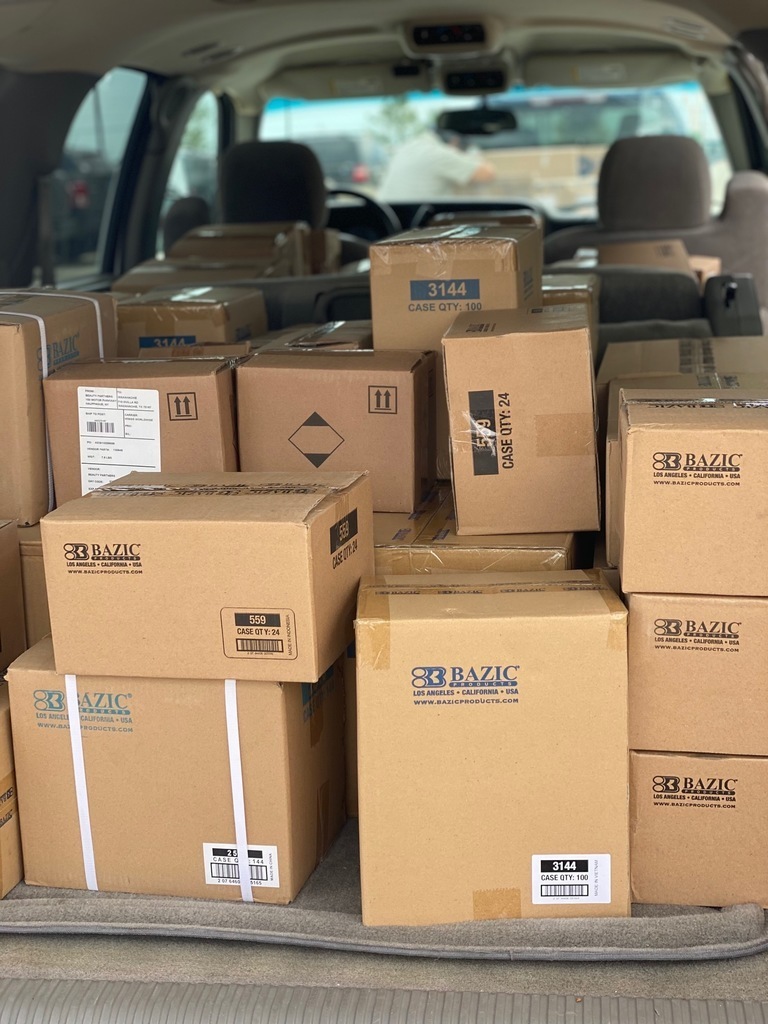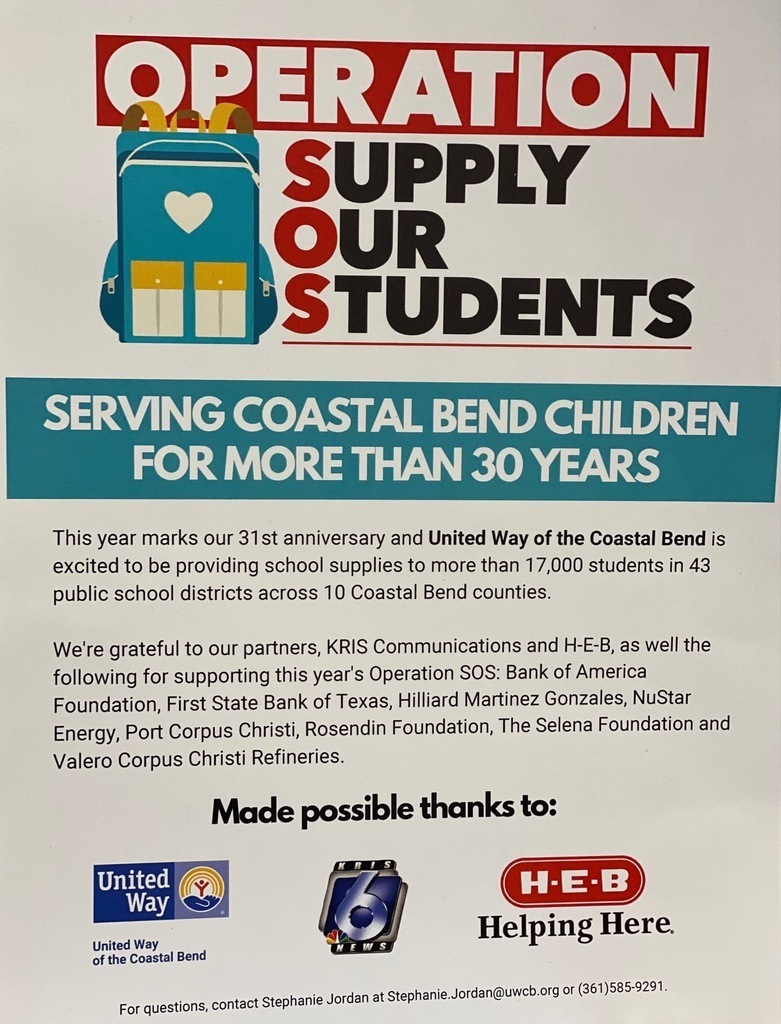 The much anticipated Meet the Teacher schedule is here!! We can't wait to see all of our Mustangs!! #MustangFamily #GoMustangs

The much anticipated Meet the Teacher schedule is here!! We can't wait to see all of our Mustangs!! #MustangFamily #GoMustangs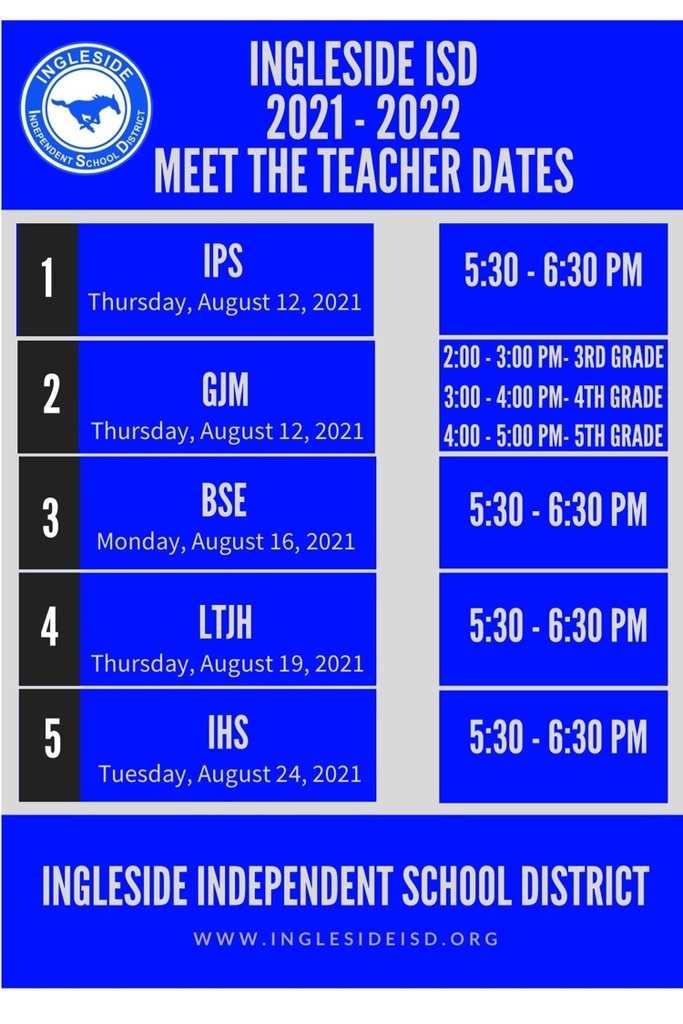 The much anticipated Meet the Teacher schedule is here!! We can't wait to see all of our Mustangs!! #MustangFamily #GoMustangs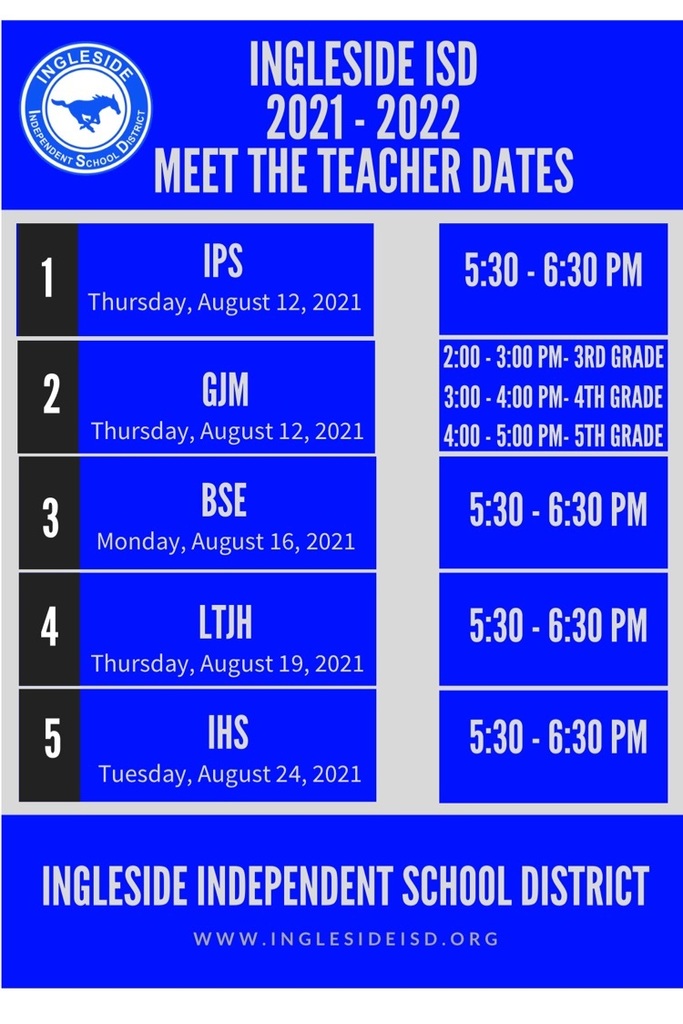 The much anticipated Meet the Teacher schedule is here!! We can't wait to see all of our Mustangs!! #MustangFamily #GoMustangs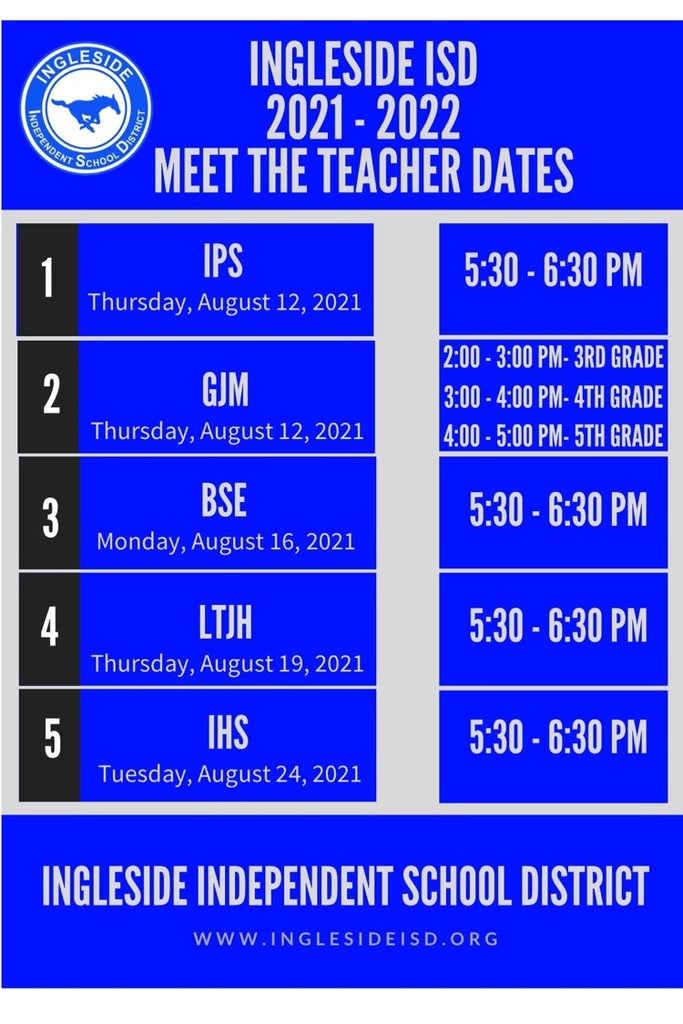 The much anticipated Meet the Teacher schedule is here!! We can't wait to see all of our Mustangs!! #MustangFamily #GoMustangs

The much anticipated Meet the Teacher schedule is here!! We can't wait to see all of our Mustangs!! #MustangFamily #GoMustangs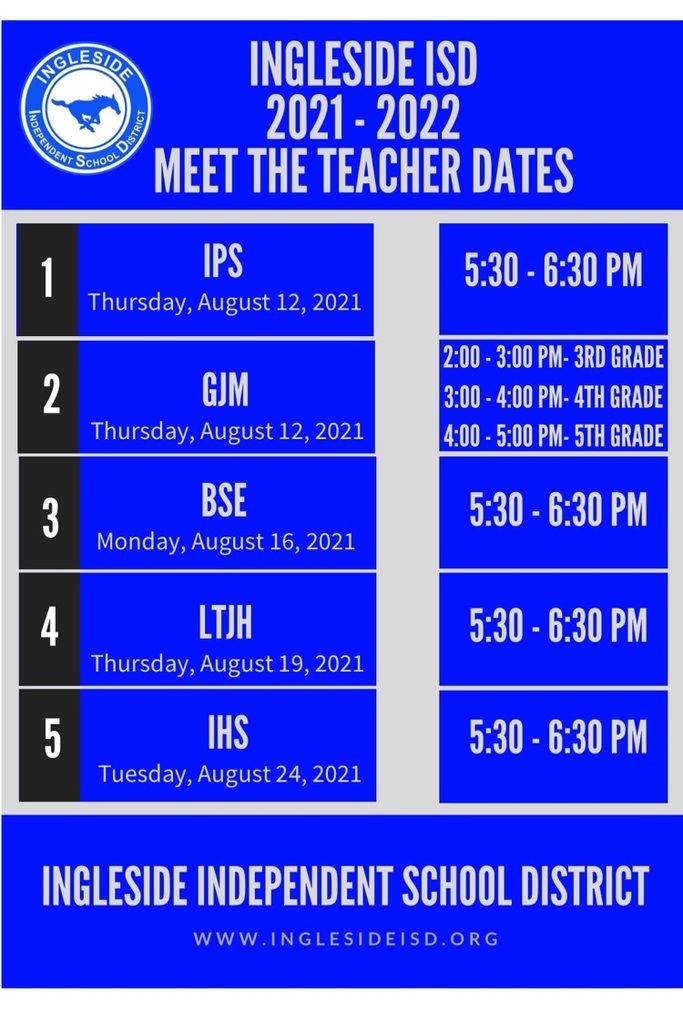 REMINDER: STARTING TOMORROW, JULY 16, ALL IISD CAMPUSES WILL BE CLOSED. WE WILL RESUME NORMAL BUSINESS HOURS ON MONDAY, AUGUST 2ND, 2021.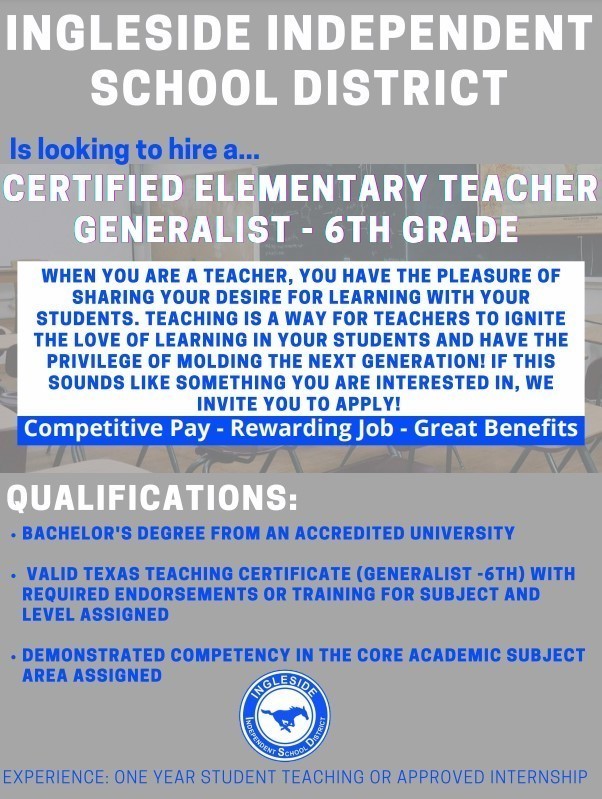 For those with small kiddos! Take a look...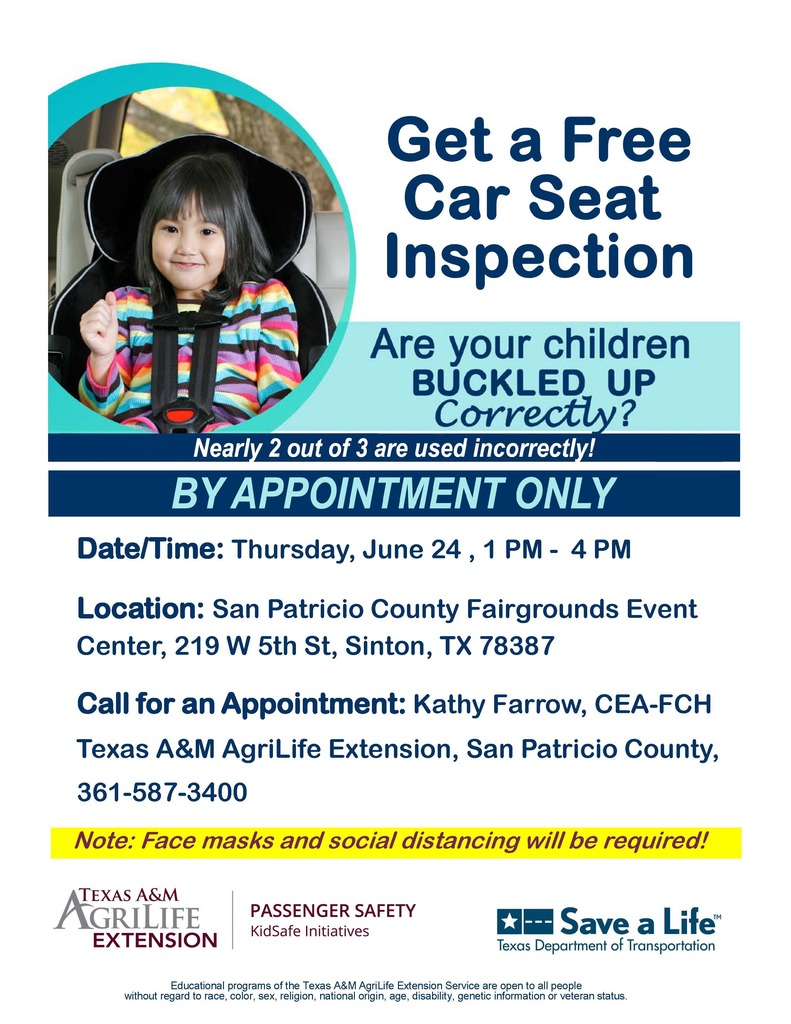 Don't forget about our Summer Feeding program! Located at the IHS Cafeteria. Now through July 1, Mondays - Thursdays. Breakfast is served from 7:30am - 8:30am & Lunch from 11am - 12:30pm. What's on the Menu this week?!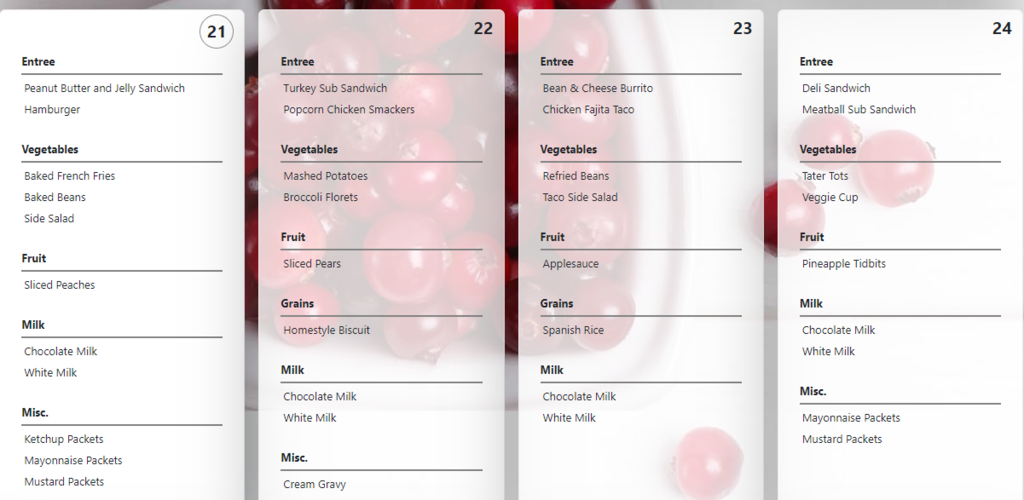 Pfizer Second Round is tomorrow, June 22 at the IHS gym. If you have any questions please call 361.776.7631 ext. 260

We believe it is time for YOU to become a part of the Mustang family! We're hiring and currently have open positions across the district! Take a moment to view our openings and if they appeal to you, we hope you apply!
https://www.inglesideisd.org/page/current-job-openings

Reminder...Summer Meal Program started today at the Ingleside High School Cafeteria... 🗓 June 7 - July 1 (Closed on Fridays) 🥚 Breakfast - 7:30 to 8:30 a.m. 🥙 Lunch - 11:00 a.m. to 12:30 p.m. 📍 Ingleside High School Cafeteria See specific details on the flyer.

We have reached the last week of school! Thursday, June 3 is an early release day for all campuses. Buses will be running on this day as well.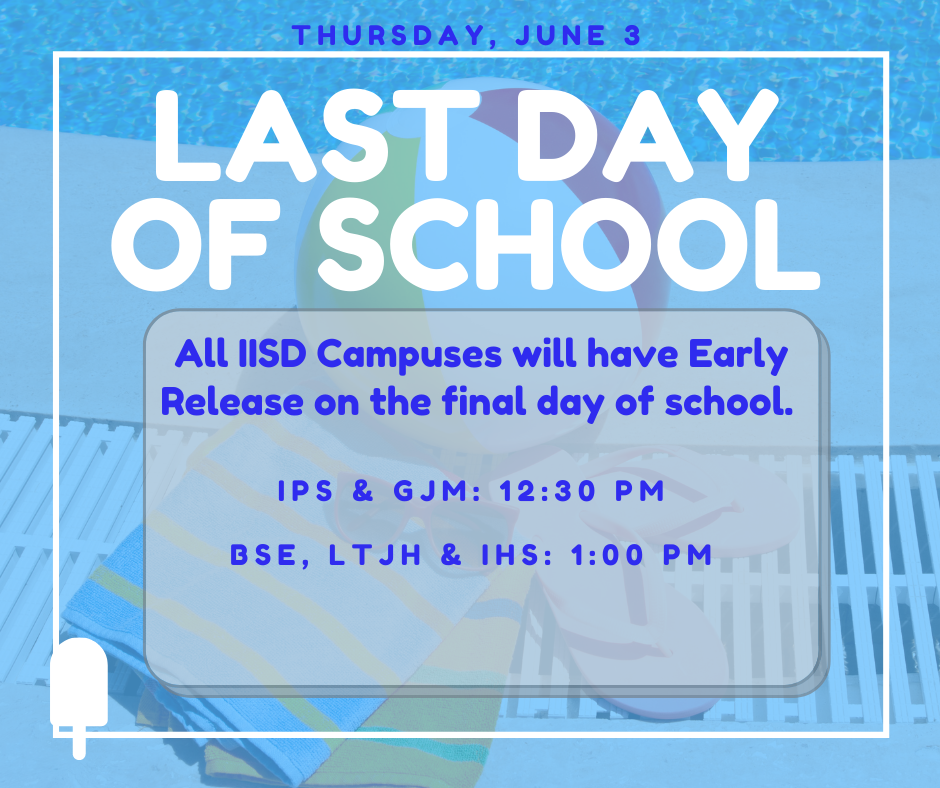 Vaccines will be available for students ages 12 and older. A parent must be present! Details below: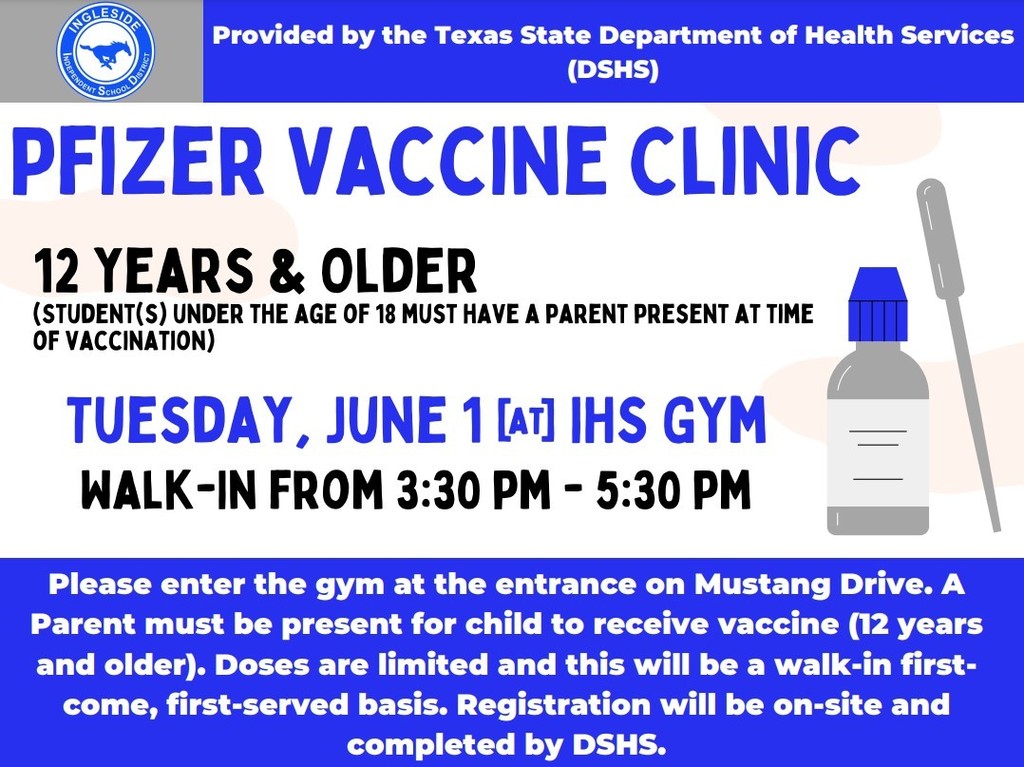 A few pictures of our students enjoying their party bus ride after earning the reward based on fundraising sales.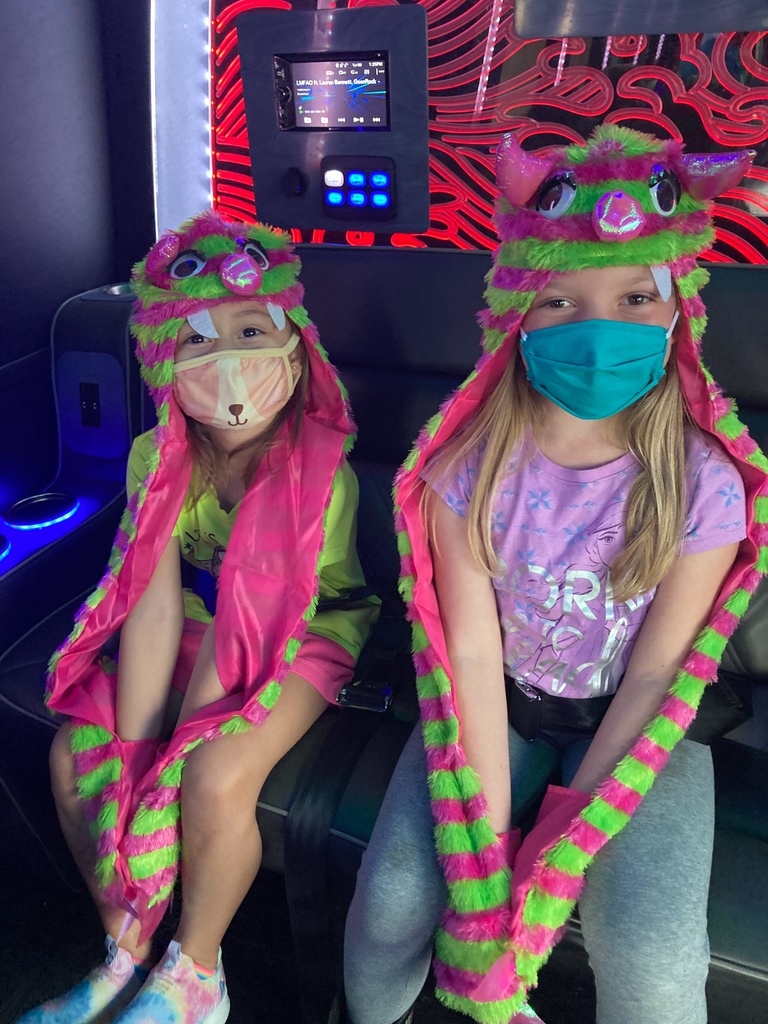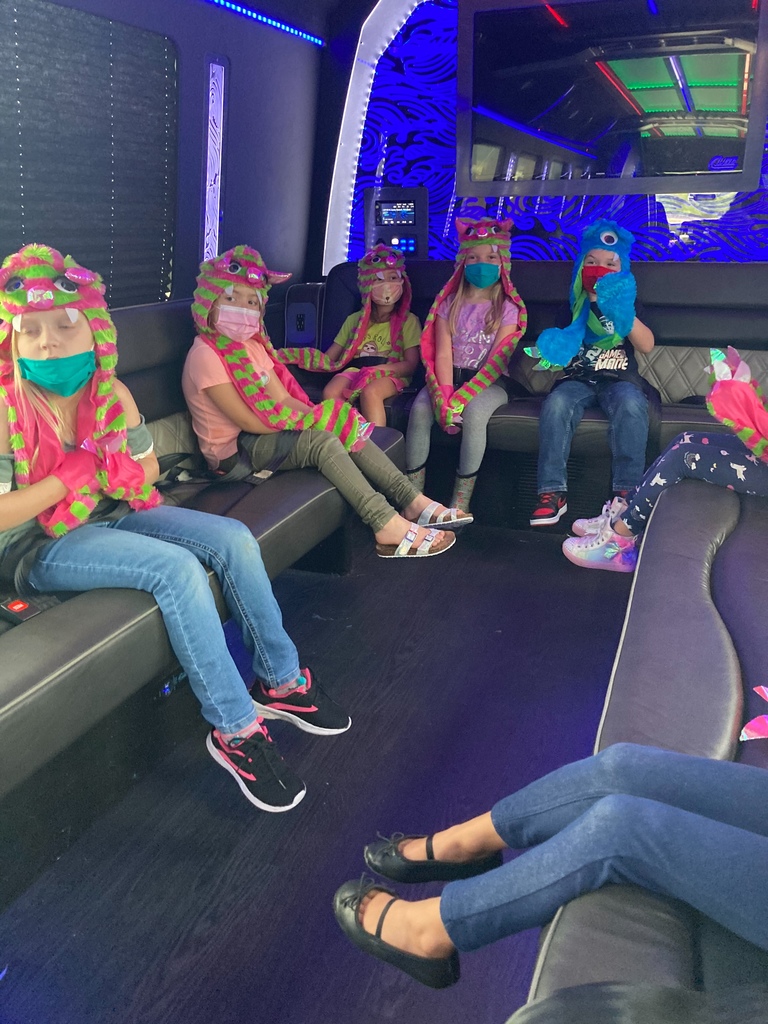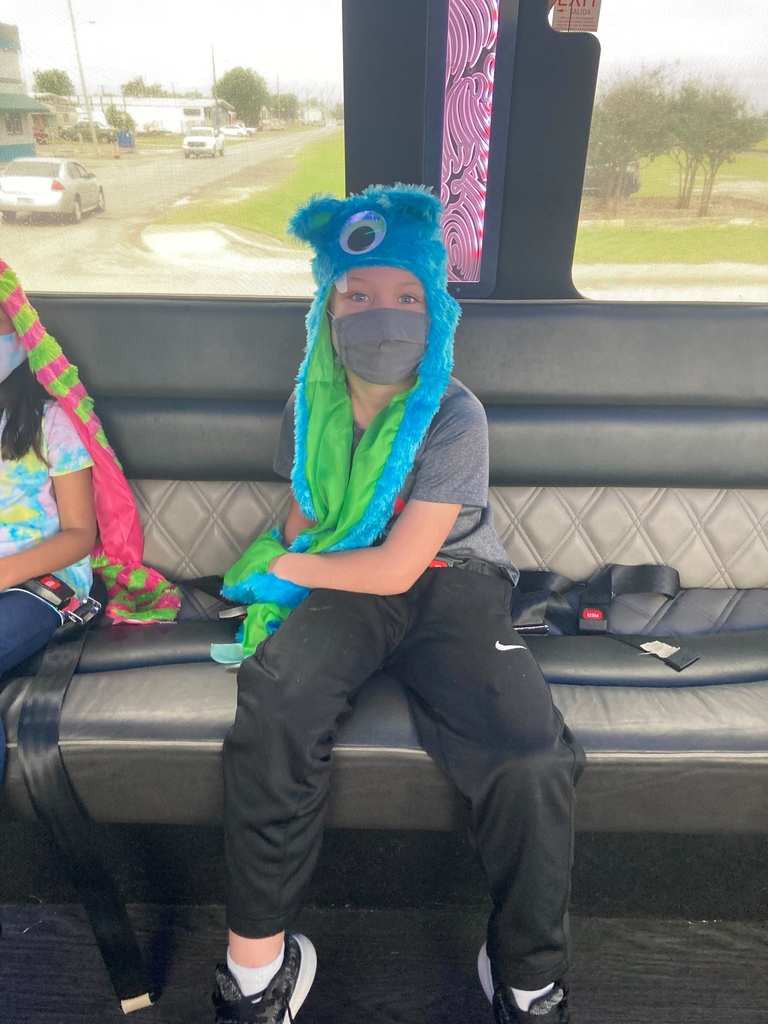 San Patricio Soil and Water Conservation District Essay and Poster contest Lilliana Flores 1st Place in Essay and Poster Her entries went on to Regional Competition in Waco Kyndal Conway 2nd place in Essay and Poster Contest.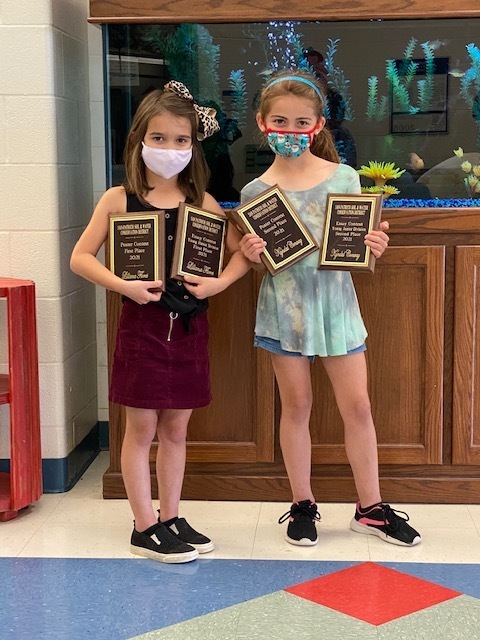 Thank you to all of our Ingleside Police Officers for all you do for our Mustang Community! You all rock! #PoliceWeek